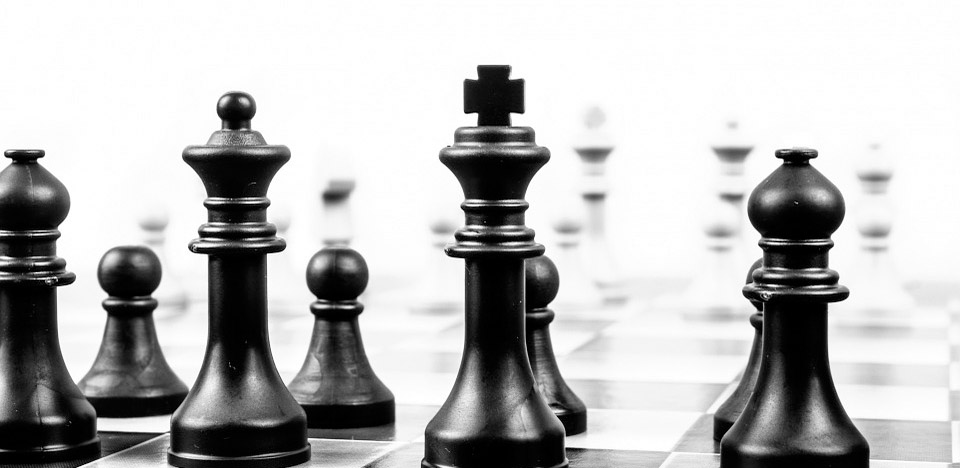 Image Source: pixabay.com
According to data from a Nelson and Cohen study, India will witness a sea change in leadership development as Millennials take on ever increasing roles in leadership
Leaders will need to be more facilitative and concentrate on collaboration, as well as be innovative and transformative
Millennials believe leaders will need to be futuristic and strategic, while at the same time paying attention to both profits and contributions to society
How do you see the role of leadership changing in the next 10 years, especially in India? If the results of the Most Admired Leaders Survey are any indication, then we need to prepare for a sea change across industries. According to a majority of respondents in the survey, there will be major changes in how leaders lead across India and how technology will play a major role in it. Only a few, less than 4 per cent, indicated there would be no change.

The Most Admired Leaders Survey was conducted in the period between the months of January 2015 and April 2015. It received 2,800 responses from business professionals across all four generations in the workforce, who were born in 122 countries. The results were analysed and compiled in a global report called 'Leadership Traits Insights for Today, Pathway to the Future'. About 710 business professionals took the survey in India, which is about 25 per cent of the total number of global participants. Currently, 74.8 per cent live in India, followed by the US, UAE, Singapore and Australia.
The results were then further divided into generations , including Millennials who were born between 1980 and 2000, Gen-X'ers born from 1965 to 1979, Baby Boomers born between 1946 and 1964, and Industrialists born between 1924 and 1945. The highest response came from Gen X'ers followed by Millennials.
Industrialists (who were born between 1925 and 1945) have travelled the most, followed by each of the younger generations. The average across India is eight countries (same as the average for the whole of Asia). By comparison, Europeans have travelled the most to an average of 17 countries, and North Americans have travelled to an average of 12. Let's take a look at the thoughts from each generation:
Industrialists will no longer be in the workforce
The youngest being close to 70, most have left the workforce. The six industrialists who responded indicated leaders will need to be more tech savvy and agile. They will need to shift from being personality-focused to character-focused. One sage member of the group wrote, "Leadership will transform from what it is today to spiritually awakened, globally oriented, and environmentally conscious" in the next 10 years.
Baby Boomers, most would have exited
A response representing the essence of the Baby Boomer's message was, "With accelerated changes in technology leading to socio-cultural transformations, leaders must be bold and imaginative to perceive changing aspirations of people to channelize energies in the right direction." A frequency word cloud of Baby Boomer responses illustrates clearly that diversity innovation, global, leading changes, being tech-driven, and collaborative are the top of mind focus for the future. According to Baby Boomers, born between 1946 and 1964, who will be between the ages of 61 and 79 in 10 years (in other words most of them will have exited the Indian workforce), being successful globally means embracing cultural diversity not just within India where many called out generational diversity and gender as important, it also means embracing the diversity that is coming to India to do business.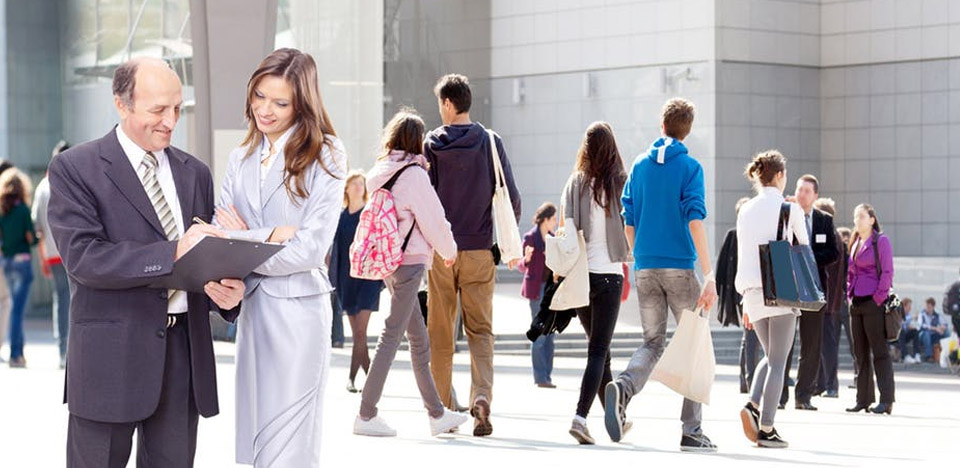 Image Source: pexels.com
Boomers also believe leaders will need to concentrate on being innovative in order to keep up with the competition that will come about, some of which is only emerging today such as the impact of robotics on the IT services industry. They see significant changes coming about and from this perspective mentioned changes in government controls, changing generations, technology driven work and enhanced communication that will required outstanding change leaders.
Gen X will be the most tenured generation in the workforce
We asked Gautam Bhushan,Managing Partner with LearnTalent, an integrated learning and talent development solutions company, to review the results for India and share his opinion. Gautam told us, "With the proliferation of information and avenues for access to knowledge, the time has come to prepare the next generation of our leaders and encapsulate years of wisdom into ways in which learning is imparted being carefully cognizant of declining attention spans. This is an opportunity to build an inspiring vision for the future of our teams."
Generation X was never given a fancy name like the other generations. That said, there is nothing bland about their forecast for leadership in the future. Born between 1965 and 1979, X'ers will range in age from 46 to 60 years old in ten years. While the Industrialists will be completely out of the workforce as well as most of the Baby Boomers, this generation will the top of their careers. Their focus on leadership is similar in some areas to earlier generations and dramatically different in others. They view leadership as becoming far more people-oriented and culturally diverse and predict that leaders will need to be more facilitative and concentrate on collaboration, managing teams, being global as well as innovative and transformative.
As digital immigrants who were introduced to technology in schools, they expect all leaders will be tech-savvy, and see leaders being more authentic and valuing interdependence over being independent. They highlighted the need to be futuristic and visionary, leading from the front rather than sitting in the ivory tower. This generation also expects leaders to be entrepreneurial and competent while maintaining high levels of transparency and ethical behaviour. This will result in a sea change across India from the command and control, primarily patriarchal leadership model in place today to a more collaborative, shared leadership model that is certain to take many outside their comfort zones.
Millennials will be the game changers
Born between 1980 and 1999, Millennials are the true digital natives. While it's true that the internet did not come about until 1994 and, in fact, did not reach most homes in India until the turn of the century, these professionals are the most tech-savvy generation in the workforce. They were introduced to Facebook and other social forms of communication from a very young age. By 2025, the Millennials will be fully in the workforce and the next generation will already be joining them. However, they will no longer the youngest generation; in ten years, they will range in age from 25 to 45 years old.
They view themselves as being much more global than previous generations even though they have travelled the least. This is primarily because today there are more people conducting businessesin India than ever before. Without ever leaving India, young professionals are exposed to people from around the world in their day to day jobs and on the Internet. The Millennials who will enter the workforce over the next ten years will not only be tech-savvy, they will be social media savvy. This is made clearer by some visible shifts in their terminology. Rather than indicating leaders will need to be tech-savvy, Millennials across India coalesce around the term, digitally-savvy.
Millennials also believe being people-oriented will be critical and that relationships will be a determinant of success more than performance. According to one Millennial, "the role will become much more dynamic as we continue to shift in our VUCA (volatile, uncertain, complex, and ambiguous) world. Leaders will have to balance managing cultural diversity, leading virtual teams, being digitally confident and innovative as well as agile, innovative, flexible and able to work with diverse people. Forward looking leaders will also mentor and coach others to inspire the younger generations." Undoubtedly, they expect the workforce to be diverse, virtual and influenced by social media. They believe leaders will need to be futuristic and strategic while at the same time paying attention to both profits and contribution to society. Similar to the previous generations, they also believe leaders will need to be innovative. Many cited significantly more competition for talent and customers. When you look at the word "Cloud", you can see a shift in focus from being business-savvy to being people-oriented. This is demonstrated by their use of terms like team-building, flexible diversity, supportive, connected, open, motivational, and inclusive. Many Millennials also indicated they believe leaders will recognize the true value of the people who work for them and treat them much better than leaders do today.
Information to Action
The data, from the Nelson and Cohen study, reveals that India will witness a sea change as the Millennials take on ever increasing roles in leadership. As baby boomers exit and Gen X takes over, leadership will shift towards being more people-oriented with far greater value being placed on diversity, inclusivity, transparency and people skills than in previous generations. Most, if not all of Indian organizations as one survey participant told us, "will emerge from centuries of male-dominated, patriarchal leadership to a much more collaborative and shared leadership." Only time will tell if these predicted shifts will take hold to form a new style of leadership.
Source: www.peoplematters.in