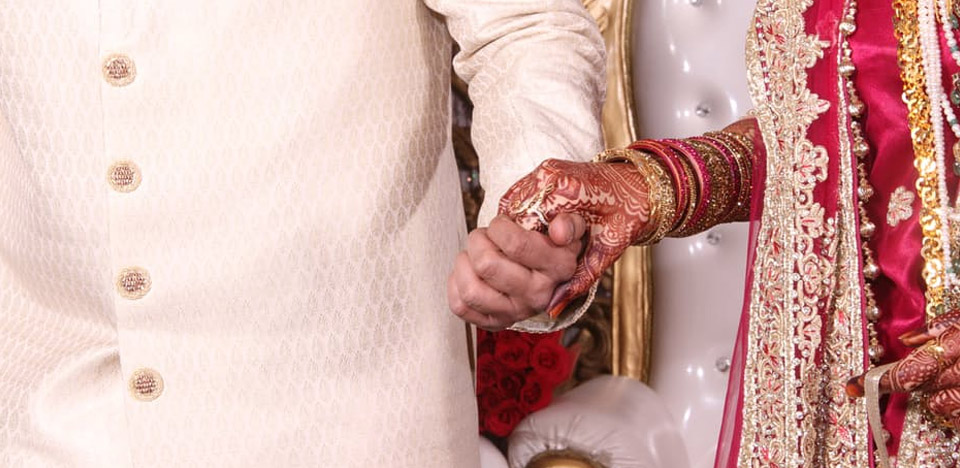 Image Source: pexels.com
With the ongoing wedding season, one can't help but notice that the Indian wedding industry is a huge one. In an Indian wedding, everyone just spends and does not think of returns. Every manufacturer and retailer involved with marriage related goods eagerly awaits the season to push business. With each passing decade, the Indian weddings are getting grandeur. Three decades ago people hardly thought about the lavish wedding function that has now become a trend and may be a compulsion. However, no one's complaining; at least not the retailers and associated players because of the tremendous business opportunity that comes along with it. Let's penetrate deeper.
The Indian Wedding Industry
Currently, the Indian wedding industry is over Rs 100,000 crore and is growing at 25 to 30 per cent annually. The estimated cost of a wedding with no expenses spared could be between Rs 5 lakh to Rs 5 crore, in India.
The wedding market in India
No. of Indian marriages in a year : Approx. 1,00,00,000
Indian wedding market worth : Rs 100,000 to Rs 110,000 crore
Gold and diamond jewelry market worth : Rs 60,000 crore
Apparel market (wedding) worth : Rs 10,000 crore
Durable goods market worth : Rs 30,000 crore
Hotel and other wedding related market worth : Rs 5,000 crore
Market Pandal and venue decoration market worth : Rs 10,000 crore
Favorite honeymoon destinations : Goa, Jaipur and Udaipur
Goa wedding cost : Between Rs 1 crore to 1.5 crore
Jaipur wedding cost : 1 to 2 crore
Wedding cost in metropolitan cities : Between Rs 25 lakh to 70 lakh
Wedding invitation card market : Worth Rs 10,000 crore annual
Bridal Mehendi market in India : Worth Rs 5000 crore
Item-wise expenses on Indian weddings
Dinner cost : Rs 700 to 1000 per person
Pandal decoration cost : Rs 10,000
Bridal designer Saree/Lenhga cost : Between Rs 10,000 to 50,000
Designer Shervani cost : Rs 15,000 to Rs 40,000
Wedding invite cost : Rs 500 to Rs 1500 per card
Bridal make up cost : Between Rs 5000 to Rs 50,000
Bridal Mehndi cost : Between Rs 1000 to Rs 5000
With each passing year, Indian weddings are getting bigger and better offering lucrative business opportunity to players involved. Giving up the basic traditional look, the Indian weddings are donning a more corporate look, these days.
Currently, the country has a population of around 1.25 billion and considering an average family with five members, there are around 250million families in India. With about one marriage per family every 20 years, the country averages roughly 10 million marriages every year. An average 30 to 40 grams of gold is spent in every marriage across the country, thus the total consumption of gold comes between 300 to 400 tons annually.
It is also expected; the per capita income will be tripled in a couple of decades and the per capita consumption of gold during weddings or otherwise will increase. With half of India's population being under 29 years of age, the marriage market is set to boom like never before over the next five to ten years.
If we take the above figures, it means the Indian marriage market is around Rs 1 lakh crore to Rs 300,000 crore annually, if one crore marriages are solemnized in the country annually.

A person, in India, spends one fifth of the wealth accumulated in a lifetime on a wedding ceremony. That means, a tremendous opportunity for retailers to capitalize on.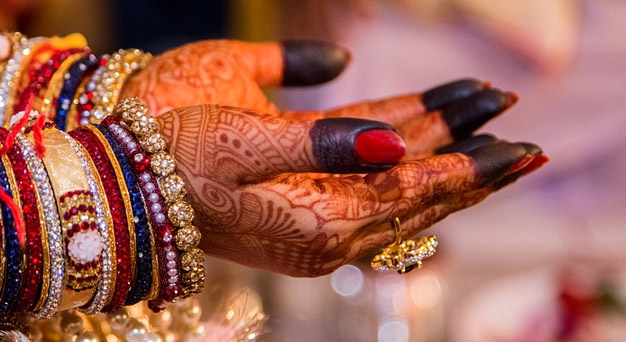 Image Source: pixabay.com
The prospering allied industries
Today, everyone, from those in entertainment to décor, beauty clinics, cosmetic giants, travel, tourism and even matrimonial web sites are making money out of marriages. Even foreigners, who want to solemnize their marriage in India, contribute to the Indian wedding industry. Online portals like Shadi.com, Bharatmatrimonials and others rack up revenues of Rs 200-250 crore from match-making annually, and believe the business can only get bigger. While the traditional tent-wallas still rule the roost, creative wedding planners are also making the most of it. There are wedding planners in the country who are ready to make all arrangements required in an Indian wedding, from beginning to end, for a whopping amount. But keeping in mind the middle class of the country, which is the largest segment, there is a huge demand for planners who can arrange for a budget wedding.
Fashion designers, florists, confectionery makers and event managers are cashing in on the flourishing wedding market. Considering the Indian wedding market, Bregeut launched its expensive watches ranging between Rs 8-15 lakh in the Indian markets.
Replicas of temples of India, palace look-alikes or Sheesh Mahals are much in demand as decor. The cuisine could be anything from Lebanese to Italian in case you want something different. Star Cruises even launched a cruise to Lakshadweep primarily targeting honeymooners. The wedding card market in India for the 10 million marriages performed annually is worth Rs 8000 to Rs 10,000 crore. Delhi and Maharashtra alone have more than 500 card printers. In Delhi, these printers are based in Chawri Bazaar, Karol Bagh, and Lajpat Nagar where one can purchase wedding cards according to one's capacity. Over two dozen of highly specialized printers are based in Dadaseth Agiary Lane in Central Mumbai. The elaborate wedding invite comes with the main card and three to four addon cards like RSVP card, the reception, engagement and the puja invite, and also an invite to attend the sangeet, cocktail and mehndi functions.
In India, people have become very style conscious and they want to give their best on their wedding. Things have changed in the past few years, it is more about brands and people are ready to spend to look their best. Apparel market is booming because of this.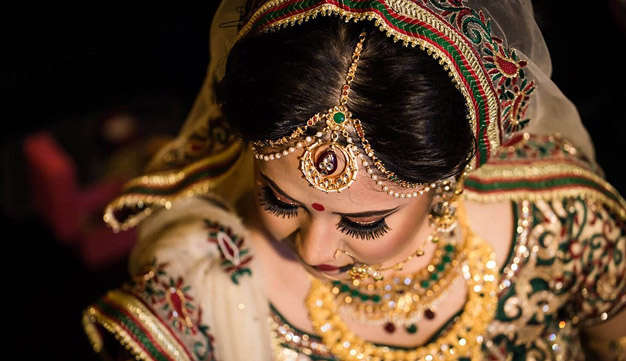 Image Source: pixabay.com
The annual market of wedding dhol, bands, baggies with elephants, horses and camels, lightings, is also the important part of Indian weddings, which is estimated to be around Rs 5000 crore annual. With the increasing income and more disposable income in India, the wedding market of the country is expected to double within next 15 years, the experts feel.
One cannot think about marriages without beautiful flowers. Flowers are important in order to create a delicate atmosphere around the wedding. According to an estimate for decorating the wedding venue, bride-groom dais, showering rose petals for welcoming the guests, requires another Rs 2000 to 10,000 for a middle-class marriage.
The facts and figures point towards only one thing that is Indian weddings and the associated industries are bound to prosper
Article originally written by - Sahiba Sachdev
Source: retail.franchiseindia.com